How To Know When To Use A Tripod
Use a tripod, it's not essential to ever do so. You can practice photography for years without ever wanting to use a tripod.
There are good reasons to use one, and situations when you need one, but they can be avoided.
When you buy a new camera the instructions don't say that you have to use a tripod with it. You'll do perfectly well using it handheld.
I use affiliate links on this website, and there are some on this page.
If you click on one and buy something from the website it refers you to, I will get a payment.
You will not pay any extra for your purchase.
The camera itself isn't going to demand that you use a tripod with it. When the shutter release is pressed, it will respond, wherever it is.
Provided you choose your subjects well to avoid using one, you may never have to use a tripod.
Actually if you concentrate on certain photographic genres you might never need to use any camera accessories.
It won't be necessary to use a tripod taking snaps of your family or friends. Some people never shoot anything else.
There are many people enjoying casual photography using only camera phones, and point and shoot cameras. They're happy with their photographs, and why shouldn't they be.

You may want more than that
However, most people who want to be photographers, won't be happy with that. Photography has too much scope to be happy with such a basic setup.
If you begin to get serious about photography you will want more than that. You will want a camera with interchangeable lenses, and some other accessories, at least.
There's no order in which you should acquire accessories. A second lens will often be the first addition to a camera that comes with a kit lens.
That's the way most people will start with and interchangeable camera system. Buy a camera and the kit lens that comes with it.
The supplied kit lens is usually a versatile one, capable of a vast range of imagery. However any budding photographer will want more.
Deciding on the second lens to buy is likely to be one of a photographers most considered decisions. Once that decision is made, and the lens bought, other purchases seem impulsive by comparison.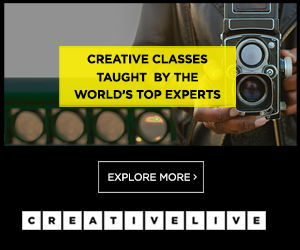 Adding a tripod to your photographic kit

Regardless of what order you expand your setup, a tripod is likely to be included. Buy one and starting to use a tripod regularly though are different things.
It's easy to start to use a tripod occasionally indoors, but a bit harder outdoors.
When you're new to photography you can feel awkward using a tripod in public. You can look like a professional photographer, and feel like you don't know what you're doing.
There's the probability that you feel like you're drawing attention to yourself, when few people even notice you.
Do some of the people passing by know more about photography than you do? If someone stops to ask you about what you're doing, will you look clueless?
Like everything else there are lots of reasons for not doing so, but you should learn to use a tripod. It will allow you to do more with photography.
There are times it will help you, and there are things it will help you do better, and easier. These are among the things it will help with.

Use a tripod to keep the camera steady
A second is a very short length of time. You don't think you can do much more in a second than blink.
In photography though, a second is a long time. A photograph is taken between the time the shutter release on a camera opens and closes. It usually takes a fraction of a second.
Look at the capability of your camera. In this instance look at how fast it can shoot. 2,000th of a second? 4,000th of a second? Even faster? Those figures are beyond imagination.
When you do see figures like that, a second can look like a lifetime. It isn't, but in photography it can be longer than you can imagine.
If you take a photograph handheld, that keeps the shutter open for a whole second, it should be blurred. That's far too long to keep your hands steady, while holding a camera.
Actually you can produce a blurred photograph in half a second, quarter of a second or less.
If you know when that's going to happen, and you use a tripod, it should be avoided.

Get to know when a photo is likely to be blurred
It can happen when the light level is too low. The camera shutter will stay open until enough light enters to capture the photograph.
If you're shooting in shutter priority, the shutter will close when the set time expires. This might not let in enough light, and you'll have an underexposed, a very dark photograph.
Using other settings, like manual or aperture priority, the shutter will stay open as long as required.
By the time enough light has entered the camera, a handheld photograph can be well blurred. Actually if it's blurred at all, it's ruined.
O K you can say you did it deliberately, or for artistic reasons. There's a good chance you might convince yourself, but only yourself.
Sometimes photographers do deliberately blur photographs. When something is moving fast a little blurring can show the movement.
Ina good photo of that sort, the background should be sharp. It can be a runner, or a cyclist perhaps, but the blurring should be confines to the moving part.
You can also show movement by keeping the moving part still, and blurring the background. It's a technique called panning.
Use a tripod and you can avoid the blurred masterpiece but you have to use it properly though.

A few tips for using a tripod
Set the tripod
so that it's steady. If it's on even ground that's easy. On uneven ground it's not easy, but it is necessary.
Don't cause any movement of the camera when you're shooting. Stay still yourself, as well as keeping the tripod and camera still.
Use a remote release if possible. They come in two types, remote or with a cable.
The remote release is simple. There's no physical contact between the remote shutter release and the camera, so there's no problem.
With the cable release, it's possible to jerk the camera with the cable. Use the cable as long as you can, and when you take it in your hand, wait a little before pressing it.
If you don't have a remote release, use the self timer. Use the two second setting, that is long enough, unless you're running in front, to take a selfie.
When using the self timer, flip the mirror up, if there is one. The movement of the mirror can cause a blurry photo also.
Also if you have image stabilisation, turn it off. When it's on the camera might expect movement, allow for it, and cause some in the process.
Lastly, stay as still as possible just before, and during the shoot. Any movement to the surface the tripod is standing on, can be a devastating as any other.

Use a tripod to slow down the shooting process
When film cameras were used, the film had a small number of photographs it could take. That realisation meant that it was used sparingly and with consideration.
Not so with digital. Memory cards can hold many more photos than a roll of film can. It's also easier to carry spare memory cards than rolls of film.
You can shoot digital photographs much more casually than film. It's easy to get carried away and take a hundred photographs. With film you might have taken half a dozen.
Those photographs will probably include many that add nothing to the shoot. They'll be repetitive at best, and possibly just poor.
Just use a tripod and it'll be a much better experience. It will slow down the whole process.
Slowing it down
First, just setting up the tripod and fixing the camera to it, is slower. It's easier and faster to just pick up the camera, aim and click.
Having fixed the camera to the tripod, it's usual to use the cameras screen to compose a shot. That is a slower and more considered also.
Looking at the proposed shot on the screen gets you to concentrate on it more than, viewing it through the viewfinder. You'll focus it slower, and more precisely also.
In the end you'll probably shoot less frames, possibly a lot less. They'll be worked on with more care, and should be better photographs.
It doesn't mean that you can't get great photos without a tripod. But you probably will get less poor ones, by slowing the process down.
When you use a tripod to take photographs, it's an altogether more relaxed experience than shooting handheld.

Use a tripod to counteract windy conditions
Wind can be a right bother when using a camera. Even a moderate breeze can make things awkward.
A tripod will have to contend with it also. Just standing on the ground it has less resistance than a person. There are ways to overcome this though.
Some tripods come with spikes on their legs. In some cases they can be extended if needed, on others they're fixed to always be extended.
These can be pushed into grass or sand to steady the tripod. They won't resist a gale but they will cope with normal wind. Ones that don't have spikes have other ways of being steadied.
Most tripods with or without spikes, have a hook on the bottom of their central column. This can be used to hang a weight from and and make the tripod more rigid and steady.
If you have a camera bag with extra lenses and possible a second camera, this can be hung there. In this instance the more weight in the bag, the better
You could always get a second bag and fill it with something heavy like stones. A strong basic bag with handles, would be perfect for this.,
Whatever weight you use to stabilise the tripod, provided it's heavy enough, should steady the tripod enough to work with.
Obviously this is dependant on the strength of the wind.
Once that's achieved you should get sharp photos easier than shooting holding the camera in your hands.

Use a tripod to shoot long exposures
Some photographs need the aperture to be open for longer than it's possible to hold a camera steady.
When the light level is very low, such as at night, this is necessary. Sometimes a night shot can take minutes or longer.
Certain effects, like getting that milky look on moving water, is a slower affair. It's usually achieved by fitting filters which slow the process down.
In urban areas there can be wonderful architecture. There's almost always people and vehicles moving in front of it. You won't want them in your photograph.
It's possible to get a photograph without the movement by using the correct filters. They slow the exposure right down so that things move through fast enough not to leave an impression.
Always use a tripod in these and similar situations and the resulting photographs will be unbelievably better.
It will be necessary to learn to do these things properly though. Getting things right first time is difficult regardless of what the task is.
When you do get that great shot it feels better if it was a bit of a struggle. It's easier to appreciate something that took effort rather than something that happened to easy.

Use a tripod to shoot macro photography
Macro photography is shooting something very small to fill the entire frame. You have to use a macro lens, and zoom in very close to achieve this.
The closer you zoom, and the more of the frame the subject occupies, the more a blur is exaggerated. These shots have to be taken super steady.
Macro photography can be the most satisfying of all, and the most difficult. It can reveal details that are too small to notice normally.
Even when you use a tripod, macro photography isn't easy. Without using a tripod, it's very hard, not quite impossible, but a lot harder.
The shutter speed would have to be incredibly fast, if you were to forego using a tripod.
A good tripod will help you get better and more daring photographs. To use a worn out cliche, it will help bring your photography to the next level.
In this blog I always try to emphasise enjoying photography. Nothing is more enjoyable in photography than consistently getting good photographs.
A tripod is one of the photographic tools that can bring that about. Get one, and get used to using it whenever you can.